As the days get shorter, there's nothing better than enjoying the crisp winter air in your own private cabin, camping near chicago. When the lakes and rivers freeze over, new activities spring up that aren't possible during the summer to make for a memorable trip! Try snowshoeing near Joliet or cross country skiing over miles of old canal trails or you can curl up with a book near your fire and enjoy a weekend of seclusion.
We've found the best cabin camping nearby so take a look and plan your next trip today!
1. Lasalle / Peru KOA
Cabins Near Starved Rock
While these cabins are a little further than the ones offered by the forest preserve, Lasalle Peru KOA cabins offer you the ability to hang all day at Starved Rock and then head back to a heated cabin and take a nice long shower. The extra hour drive is worth it to get to what we think is your best bet for cabin camping near chicago.
In the winter months, Starved Rock attracts hoards of Bald Eagles you can watch feast on fish. The dam breaks up the river ice allowing the birds to get to the fish beneath. For more winter fun, spend time ice climbing if you have your own equipment or rent cross country skis at the nearby Mattheison state park!
2. Camp Danbeard
Best Cabin Camping Near Chicago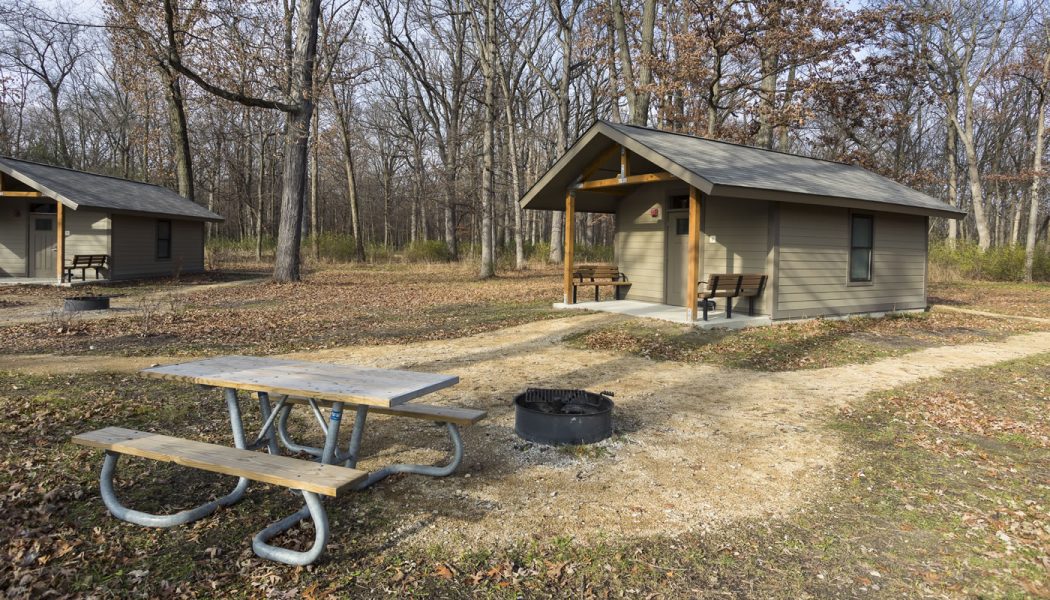 Only a half hour away from the city, the cook county forest preserve's Camp Dan Beard offers heated cabins for you to defrost during your escape. This six cabin campground has five cabins that can sleep up to eight people and one larger cabin with room for ten. The larger cabin also features a private bathroom, heat, and air-conditioning – perfect for the cold dry winter.
3. Camp Reinberg
Cabin Camping for Groups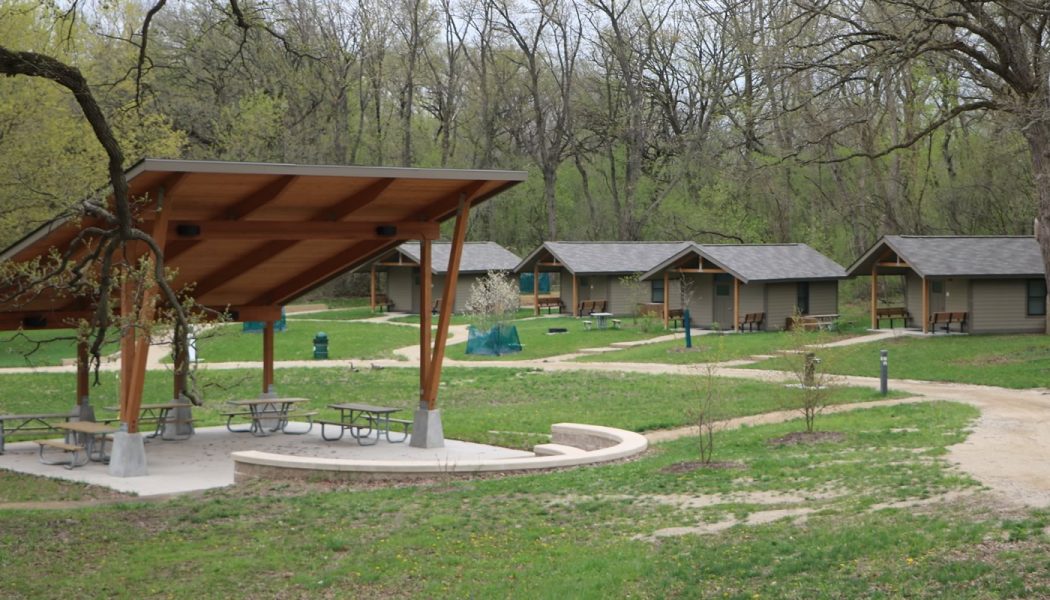 Camp Reinberg has cabins for groups of all sizes, even space for up to three dozen people making it the perfect place for a couple families or few people looking to maintain social distancing! For a more regular sized trip, Reinberg has additional cabins more suited for 8 or 12 people.
Conclusion
While cabin camping is a bit more sparse than your options for spring, summer, and fall – it offers a completely different experience that everyone should have. There's nothing better than the silence of a fresh snowfall along with your coffee just outside your warm cabin door. Reach out if you have any other cabins in the area you think we should recommend!