Located just north of Chicago, camping in Lake County is special due to its unique station along the breathtakingly beautiful shores of Lake Michigan. Only an hour's drive away, Lake County offers activities for campers across ages. With so many places to camp, you are sure to find the perfect campsite for you!
5. Lake County Forest Preserve
Youth Group Camping in Lake County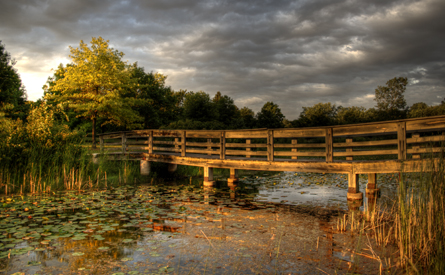 Looking for a place to camp in Lake County with your scout troop, church youth group, or other youth organization? The Lake County Forest Preserve has you covered. While they don't have much for individual or family camping, they offer three gorgeous areas to provide your youths with a rustic camping experience they are sure to enjoy. Each campground includes fire rings and toilets.
The largest campsite, which can accommodate up to 60 people, is located at the Van Patten Woods Forest Preserve in Wadsworth, IL. The two smaller campsites, which can accommodate up to 40 people, are located at the Lakewood Forest Preserve in Wauconda, IL and the Fox River Forest Preserve in Port Barrington, IL. For more information on how to purchase a permit for these sites, visit the link below.
4. Fox River Recreation
Located 60 miles north of Chicago near Six Flags Great America and Gurnee Mills Shopping Center, Fox River Recreation is a private family-owned campground in Lake County that offers useful amenities to enhance your camping experience. Their camp store is filled with different snacks and drinks, firewood, and any other essential camping items you may have forgotten. Additionally, they provide coin-operated showers and laundry to help you stay feeling fresh.
Looking to have some fun? Be sure to check out their game room filled with pool tables and video games, let loose on their playground, or go for a dip in their private swimming pool. If you want to get out on the lake, try canoeing, fishing, or boating!
Fox River Recreation can accommodate both RV and tent campers. They also offer cabin rentals for those who are looking for a more luxurious camping experience. These cabins feature one to two bedrooms, a bathroom, a fully equipped kitchen, a living room with a sleeper sofa, and cable TV. Check out the link below to learn more about this campground or to make a reservation!
3. Fish Lake Beach Camping Resort
Best Private Camping in Lake County
Fish Lake Beach Camping Resort is fun for all ages! This private campground offers a vast assortment of activities including a flea market, baggo tournaments, GaGa ball, arts and crafts, karaoke, and a chili cook-off. There's even a mini-golf course! Make sure you get a tournament going with family and friends at their softball field, volleyball nets, or basketball hoops!
Looking to cool off on a hot summer day? Fish Lake Beach Camping Resort has you covered. Kayak, paddleboard, or swim along the sandy shores of Fish Lake. If swimming in the lake is not your style, check out the heated pool, hot tub, or kiddie pool! (They even show movies in the pool!)
Overnight camping is available for RVs and tent campers. These sites feature water and electric, a fire ring, and a picnic table. Some sites have a sewer hookup as well. Monthly and seasonal camping with your own RV is also available. Interested in camping but don't own a tent or RV? Check out Fish Lake Beach Camping Resort's rentals, which offer the comfort of your home (including Wi-Fi and cable) with all of the amazing amenities offered at this resort.
To make a reservation or learn more about all of the exciting activities offered at Fish Lake Beach Camping resort, check out the link below! Be sure to check out their schedule of themed weekends to make your experience even more memorable!
2. Chain o' Lakes State Park
Located in northeast Illinois, Chain o' Lakes State Park is nestled into the state's largest hub of natural lakes. This water-oriented campsite offers a wide range of activities, and every camper is sure to find something they enjoy. Looking to spend some time out on the lake? Rent a boat or canoe and explore all the beauty this state park has to offer! Is fishing your passion? Chain o' Lakes is home to many types of fish including bluegill, largemouth bass, walleye, and catfish!
Looking to try something new? Check out their archery range or horse rental! Chain o' Lakes also offers four trail systems where campers can walk, bike, or even ride a horse to experience the serenity of being surrounded by nature.
Chain o' Lakes State Park can accommodate RVs, tent campers, and youth groups. There are 151 Class A Premium sites, 87 Class B Premium sites, and their youth group camping area can accommodate up to 150 youth campers. Check out the link below for more information or to make a reservation at this picturesque state park!
1. Adeline Jay Geo-Karis Illinois Beach State Park
Best Camping in Lake County
Adeline Jay Geo-Karis Illinois Beach State Park is located along the beautiful Lake Michigan. Enjoy swimming in the cool waters on a hot sunny day or take a relaxing stroll along the beach to watch the sunset in the evening. Looking for a place to fish? This state park has several fishing ponds and even has an accessible fishing pier. It also provides five miles of incredible hiking trails including a 2.2 mile loop trail with a graveled surface. If you bring your bike, be sure to check out the Zion Bike Trail!
Adeline Jay Geo-Karis Illinois Beach State Park is perfect for RV and tent campers. It boasts 241 Class A Premium sites with electricity and access to showers and sanitary facilities. It also provides six handicap accessible campsites. This campsite is extremely popular during the summer months, so a reservation is recommended! To make a reservation or find more information planning your trip camping in lake county, see the link below!
Haven't Found Your Perfect Campsite?
More state parks, private campgrounds, and primitive campsites are waiting! Check out 14 more of our favorite campgrounds north of I-80.
Additional Options
The best camping in Lake County can be right across the border!
That's all of the best camping in Lake County! If you're looking for more camping nearby Lake County, take a look at some of our other articles for suburban camping in Dupage County, Kane County, or Will County! Eager to explore the outdoors in the dead of winter? Take a look at the best cabin camping in Cook County or winter camping across Illinois!