Just outside Springfield are five great campgrounds for families, travelers, or even the boy scout troop! Enjoy Sangamon County Camping in over three thousand acres of pristine state park, by the pool, or just outside downtown! Take a look below for our five best campgrounds near Springfield!
4. Wheeland Park
Great River Camping near Springfield
Just northeast of downtown Springfield, IL, you can find local Wheeland Park. Run by the village of Riverton, this campground offers only 11 campsites, making it one of the smallest campgrounds in the state! Offering just a fire ring, gravel drive, picnic table, and lantern holder at each site, this $10 price is hard to beat (though you can pay another $10 to add electric to your site).
This Sangamon County campground is on the eastern bank of the Sangamon River on land that is part meadow and part forest. The park includes a sand volleyball court and a boat ramp. To plan a stay here, you can either call or register online.
3. Riverside Campground
Closest Campground to Springfield
You can find this campground just a ten-minute drive north of downtown Springfield. It is conveniently located so you can access the various parks within the Springfield Park District's jurisdiction. Riverside Park has 470 acres with upland and lowland forests and 3.6 miles of connected paths. Carpenter Park has 434 acres and an 11-mile loop interwoven by additional connecting paths. Gurgens Park has additional trails nearby too giving you plenty to do during your stay here.
There are 87 campsites at this Sangamon county campground, 75 of which have water and electric hookups available. Primitive camping in tents is possible in between the designated RV and trailer campsites. Take a look at their website for more info!
2. Springfield KOA Journeys
Best Private Sangamon County Camping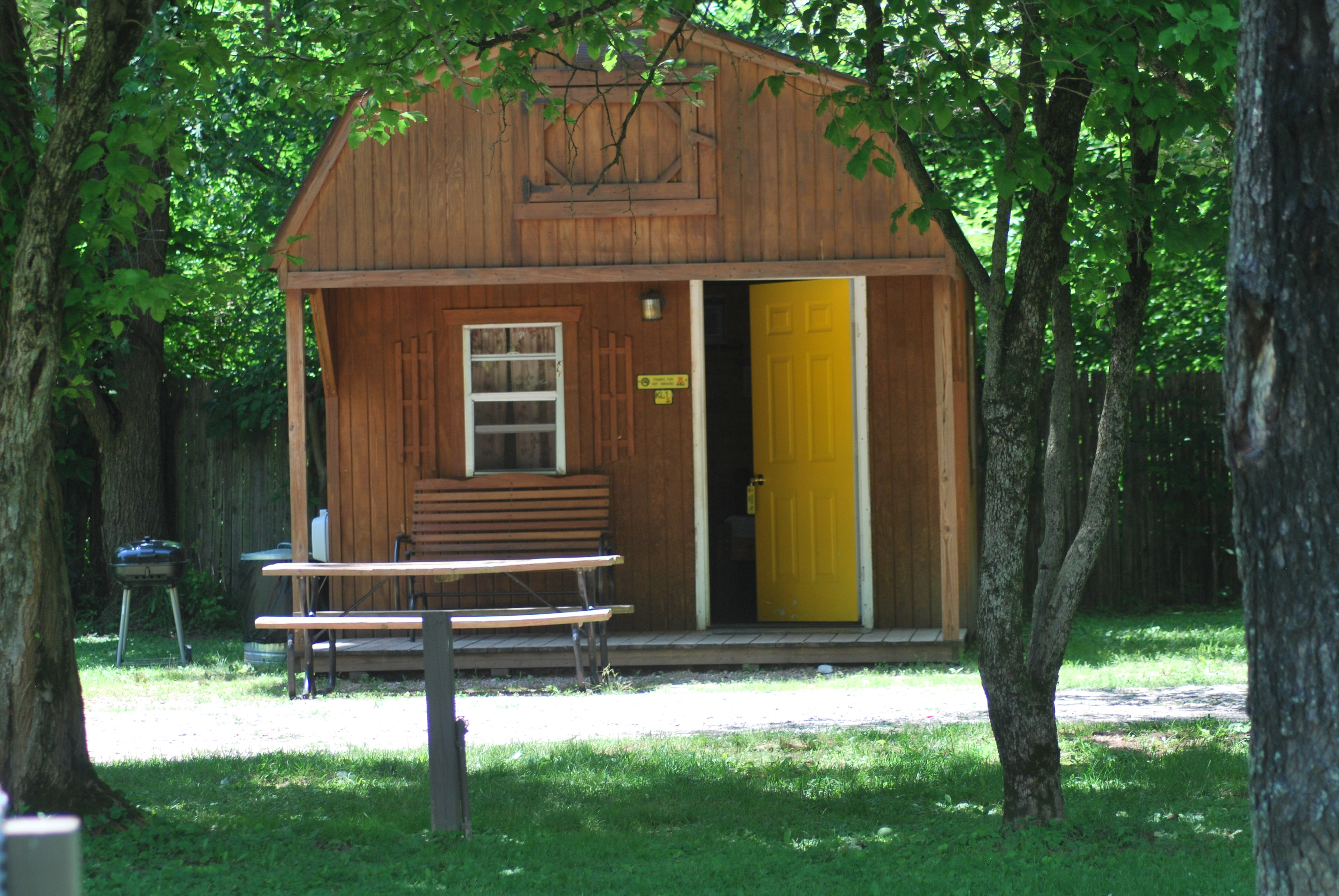 Just 20 miles from Springfield, IL lies Springfield KOA, a peaceful location to stop overnight from a long drive or to get away from life's bustle for as long as you need. This KOA is out of the way from major roads, so the nights are more peaceful than other Sangamon County camping. The amenities on-location include a pool, mini-golf, bike rentals, and jumping pad for family-friendly activities. Fifteen minutes away, Sangchris Lake State Park offers hiking trails and lake access for boating and fishing.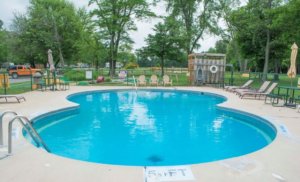 This location has long pull-through RV sites with 50-amp service and full hookup, cabins for rent, hookups with just electric, hookups with water and electric, and covered tent sites. For reservations, check out the KOA website.
1. Sangchris Lake State Park
Best Camping near Springfield, Illinois
Less than half an hour's drive from Springfield, IL, you can find a 3,022-acre haven where you can relax and enjoy the vast outdoors. Sangchris Lake State Park offers the residents of Christian and Sangamon County camping options. The state park offers 120 miles of shoreline around Sangchris Lake from which anglers and boaters can take their leave of land and spend time on the water. Trails for hikers include a 6-mile hiking loop that encircles the Pheasant Run area, a half-mile trail that leads out to the Taylor Cemetery and back, the Cottonwood Nature Trailhead that loops about 2.5 miles, and the Deer Run Loop that is about a mile long. There are 20 additional miles of trails for equestrians as well!
Split between two campgrounds, this park includes 135 Class A campsites (electrical hookup, vehicle parking, and showers), 40 Class B/S campsites (showers and parking), 15 Class C campsites (showers but no vehicle parking), 5 Class C equestrian campsites, 2 rentable cabins, and group camping sites. Reservations can be made online at ExploreMoreIL.
Haven't Found Your Perfect Campsite?
More state parks, private campgrounds, and primitive campsites are waiting! Check out 14 more of our favorite campgrounds in central Illinois.
Additional Options for Sangamon County Camping
For more camping in Illinois, be sure to check out our other County guides! If you're willing to make about an hour's drive, we recommend especially checking out the camping near Peoria or head east for Champaign County camping.
Other Nearby Illinois Campgrounds