We've scoured around for sales on outdoor gear for Black Friday and Cyber Monday on every place we can think of that has camping equipment for sale. We've sectioned out by gear category and included some retailer-specific paragraphs so you can find the juicy amazon outdoor gear deals!
Best Black Friday / Cyber Monday Deals on Tents & Accessories
As manufacturers look to offload this season's inventory, tents can see some steep discounts. Grab up to 65% off of tents this Black Friday / Cyber Monday with our deal list!
Ozark Trail Dark Rest Cabin (6-Person)
Walmart.com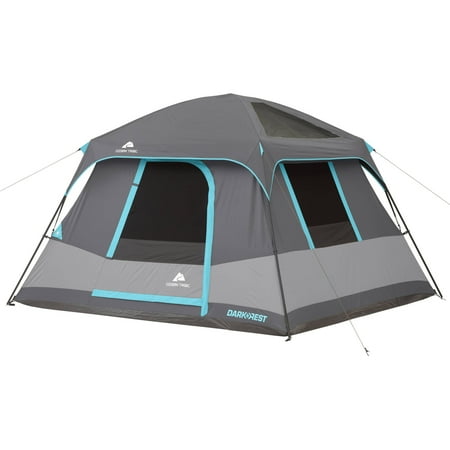 MSR Cyclone 10″ Tent Stakes (4-Pack)
Amazon.com
Cyber Monday / Black Friday Deals for the Camping Kitchen
Best Cyber Monday Deals on Camping Cooking Gear
Coleman 2-Burner Champion Stove
Backcountry.com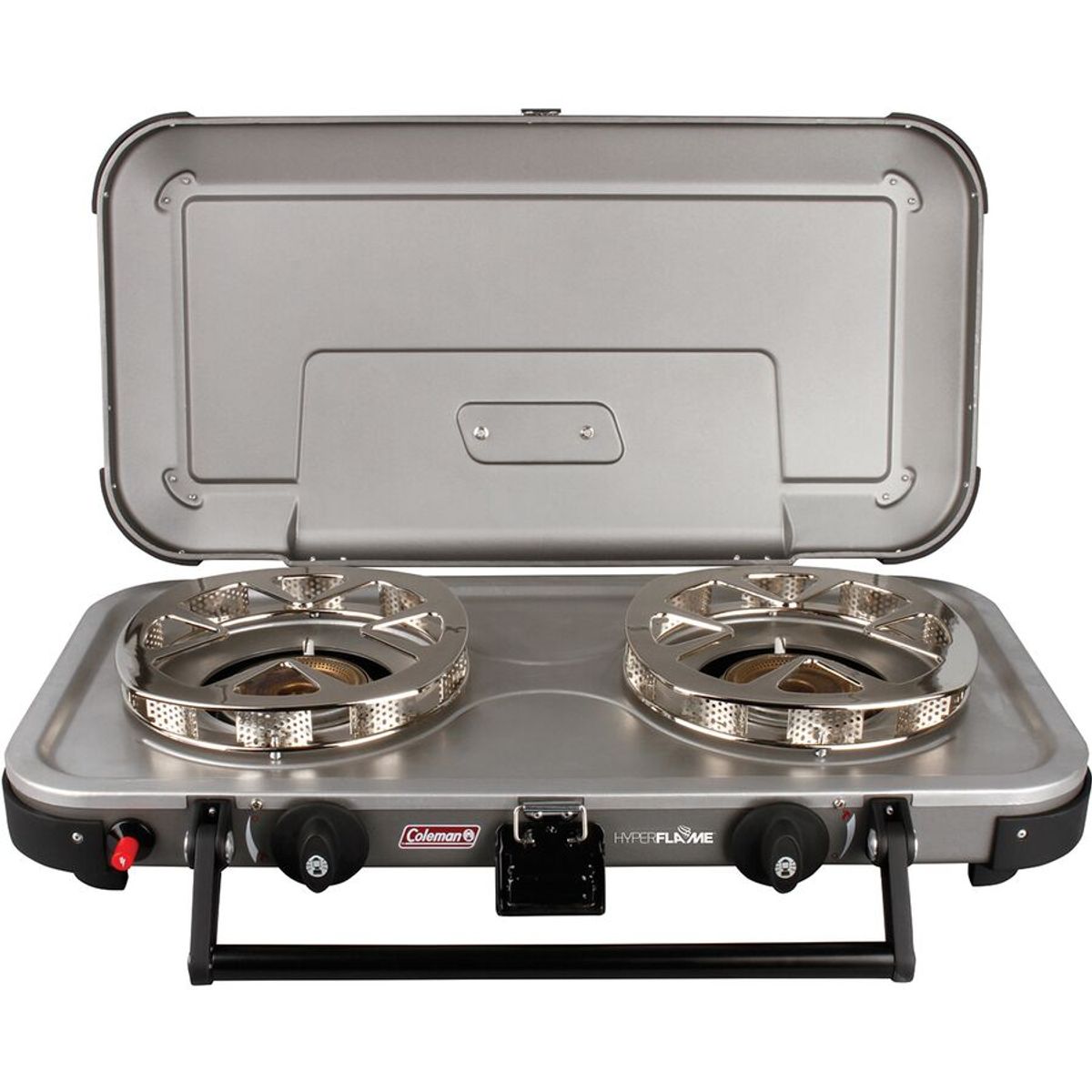 Coleman Small Stove Carry Case, Black
Amazon.com
Ozark Trail 4-piece Cast Iron Skillet Set
Walmart.com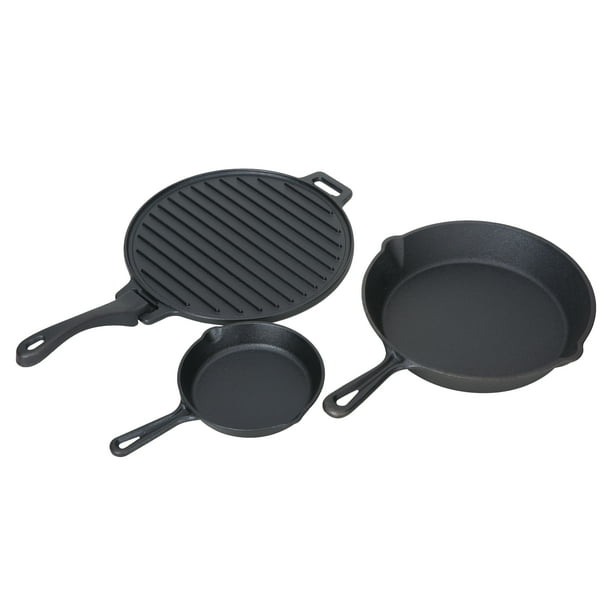 Mountain House Freeze Dried Meals, Many Varieties
Amazon.com
---
Black Friday & Cyber Monday Deals for Sleeping Outdoors
Best Cyber Monday Deals on Sleeping Bags
Trying to extend your camping season by just a little bit? A good sleeping bag can keep you comfortable in winter! Grab up to 40% off with these deals below:
Naturehike Goosedown Sleeping Bag (32F)
Amazon.com
Best Cyber Monday Deals on Hammocks
Best Cyber Monday Sleeping Pad & Camping Pillow Deals
One of the easiest ways to improve a good night's sleep when outdoors is with a sleeping pad or pillow! These Black Friday and Cyber Monday deals give you over 50% off of this camping necessity.
Big Agnes Insulated Deluxe Pad
Sportsmans.com
Klymat Inflatable Camping Pillow
Amazon.com
---
Clothing & Ultralight Backpack Deals
Best Hiking Sock Deals this Black Friday
Alvada Merino Wool Socks
Amazon.com
Best Cyber Monday Deals on Backpacks
The absolute best Black Friday & Cyber Monday backpacking deals can be found directly from the manufacturer based on past years. Check out these deals below or go right to Osprey for up to 40% off this year!
---
Other Great Last Minute Cyber Monday Camping Deals
Best Cyber Monday Deals on Lanterns and Headlamps
Coleman PerfectFlow Lantern
Amazon.com
Cyber Monday Hiking Trekking Pole Deals
While harder to come by, Black Friday and Cyber Monday can be a great time to grab about 25% off of some of the leading pole brands.
Black Friday Camping Wagon Deals
---
Black Friday / Cyber Monday Hiking and Camping Deals Under $20
Best Outdoor Deals Under $20
Looking for a gift or stocking stuffer for your favorite hiker? These Black Friday & Cyber Monday deals under $20 will show them you care and improve their next outdoor adventure by a little bit without breaking the bank!
---
Brand Sales
Best Backcountry Deals for Cyber Monday
Backcountry.com has already begun Black Friday and Cyber Monday! Check out their full list of deals with the button below.
Best REI Deals on Black Friday
This year, REI will not be open on Black Friday to encourage their staff and members to #optoutside instead. We encourage you to check back again for Cyber Monday when their online and in-person stores will be open with fresh deals!
Best Patagonia Deals this Black Friday
Similar to REI, Patagonia will not be open for Black Friday – encouraging their customers to get outside instead!
Best Walmart Deals for Black Friday
Walmart has marked down most of their Ozark Trail line, providing deals between 25% – 75% off across many hiking and camping categories! From 6-person tents to picnic clips and sleeping pads, Walmart has great value options for any beginner campers or families looking to spice up their loadout.
Best Amazon Deals for Black Friday
Amazon outdoors is going to have rolling deals all through the holiday season – We've added in their best Black Friday and Cyber Monday deals on hiking and camping equipment so far and will be checking back regularly!
Camping World Black Friday Discounts
Camping World has begun its Black Friday sale with extra savings for Good Sam Members on many items for RVs and car campers! We've marked the ones with that requirement so you don't waste your time checking it out. We'll keep this updated if there are any changes for Cyber Monday!
Sportsman's Warehouse Black Friday Deals
Serving campers, backpackers, and hunters, Sportsman's Warehouse's Black Friday / Cyber Monday camping deals are actually very good. They have 25% off Marmot brand (better than Marmot.com themselves), Big Agnes, Kelty, Gregory, and deals on Traeger grills. We've selected our favorite above or you can browse the entire catalog.
---
What makes a good Black Friday / Cyber Monday Camping or Hiking Deal?
True Low Price
Some retailers will advertise sales as if they hadn't been selling the backpack or tent at that price for the last three months! Use a price-tracking app like camelcamelcamel to see if the deal you're looking at is good value. Amazon is notorious for juicing prices up and then offering significant discounts to make it seem like those trekking poles are a good value, when buying directly from the manufacturer (especially when combined with an email coupon) could be cheaper at the end of the day. Find the best Black Friday or Cyber Monday hiking deal by planning early and keeping track of the normal pricing to identify real deals.
Real Item Model
While more prevalent in the TV market, some retailers will sell lower-quality goods under the same name specifically for black Friday and Cyber Monday. Outdoor clothing, tents, and backpacks should be confirmed with the model number on the manufacturer's website to double-check that is the REAL ultralight backpack and not some version made to allow 40% off.
Reputable Seller
Avoid being scammed during the rush of Black Friday and Cyber Monday by only purchasing from reputable sellers. Some nefarious individuals take advantage of our rush to find the best tent deal and will promise deals that they can't or won't deliver on! Stick to known retailers like Backcountry.com, Amazon, Patagonia, etc. to ensure you aren't taken advantage of when finding that great hiking deal!