Campground Recommendations
Planning your big weekend camping in Illinois? If you're planning a weekend getaway to camp in Illinois then you are in the right place! We've found the best places for camping in Illinois – Take a look at the types of Illinois campgrounds or use the map below to take a look at our county guides and see the best that the Land of Lincoln has to offer – Check back often as we continue to explore and fill Illinois and the surrounding states in our quest to find the best camping site in Illinois and the entire Midwest!
For information about camping in Illinois State Parks, take a look at our complete Illinois State Park Guide & FAQ
Types of Camping in Illinois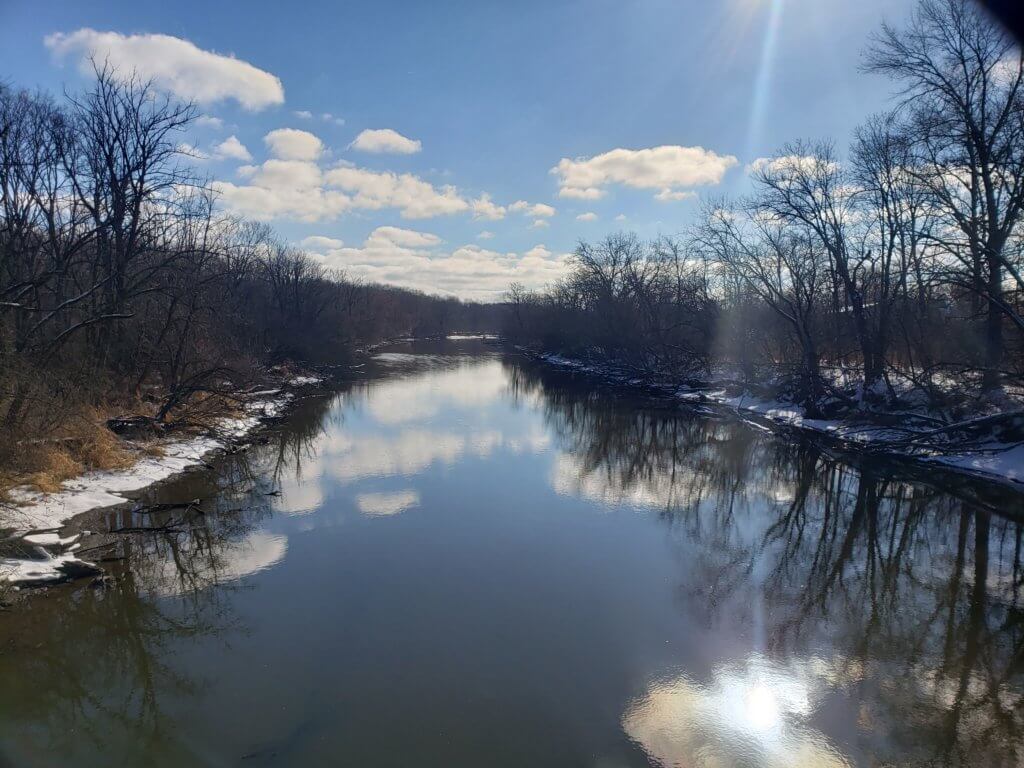 Camping in Illinois State Parks
With the first state park opened in 1908, the Illinois Department of Natural Resources now operates over fifty camping locations in Illinois! Each state park has unique features and opportunities for endless fascination and outdoor exploration. The state parks offer daytime activities for beach camping, waterfall chasers, and plenty for hikers too.
State parks have slightly stricter rules than most campsites, but we haven't seen them enforced too strictly unless the campers become a nuisance. On the other hand, state parks should provide the most opportunities for trails, activities, and enough forest to be away from the city lights.
County Campgrounds
In most counties across the state, there are forest preserves or conservation districts also offering well-maintained camping near the local community. Usually featuring great access to trails, county-operated campgrounds are a great way to find a classic camping experience without breaking the bank! Each organization will have different ways to reserve and different rules so be sure to do your research!
Private Campgrounds
If you're looking for somewhere with slightly fewer rules and more modern comforts, you might be more interested in private campgrounds. Chain campgrounds like the KOA near Starved Rock may have amenities like a pool, TVs, or even campsite-wide wifi. These campgrounds will have looser alcohol rules but also may not have the seclusion that camping in Illinois in a tent in the middle of a state park would have!
Federal Campgrounds
More common in southern Illinois, the federal government hosts a number of campgrounds in the national forest and on other federal recreation areas that you can find on recreation.gov. These campgrounds are usually well developed and have a similar price range as the state parks.
Free Camping in Illinois
With a fairly limited amount of federal land throughout the state – the only real boondocking in Illinois can be found in Southern Illinois in and near the Shawnee National Forest. For other regions, you'll likely be stuck with parking lots if you need a free place to camp for the night
Regional Differences for Camping in Illinois
Covering over 380 miles from north to south, Illinois has a wide variety of topography and wildlife that makes the northern part of the state look completely different from the southern half. Each region has its own benefits to offer based on your priorities!
Including the population centers of Chicago, the surrounding suburbs, and another hundred miles in every direction – Northern Illinois is a hub of state parks and local campgrounds allowing you to mix a camping vacation with city exploration. Expect to see a fair amount of grasslands and flatter hiking experiences that camping in Illinois is known for.
Anyone you ask in this state is going to give you a different idea of where 'central' Illinois starts and ends but you'll know you are there when you drive past your 50th mile of corn and soybeans. You will find many riverside campgrounds near Peoria with unique historical remnants and a larger selection of private campgrounds to pick from compared to northern IL.
Camping in central Illinois is a great way to get away from the light pollution of the city and suburbs and enjoy a bit more peace and quiet away from the highway.
Southern Illinois
Camping in southern Illinois is going to look much more different than the flat plains of northern and central Illinois. Here, the glaciers deposited the rocks and debris that was swept from the northern regions. This leads to more hilly hiking options and more forests, like the Shawnee National Forest or Rend Lake.
Southern Illinois is going to have far more options for exploring varied nature but less to offer in terms of larger towns, restaurants, and other out-of-camp activities.
Most Recent Guides for Camping in Illinois
Take it straight from an Illinois native – While we may be known for cornfields, there are still some found the best options for camping near Chicago – within a two-hour drive of the city! Skip the research and snag a reservation at one of these campgrounds within two hours of Chicago! State Park Campgrounds …
Read more