Trying to decide which out of the many types of tents will keep you safe and warm in the great outdoors? We've pulled together the ten most common tent types to help you find your perfect shelter! From low-ceiling backpacking tents all the way to veritable mansions ones with multiple rooms – you'll know exactly what to get in just a few minutes.
Not sure what you're even looking for yet? Check out our guide to choosing the right tent!
Dome Tents
Most Common Type of Tent
Average Cost Range
$60 – $700
Dome Tents Best For
Family Camping, Beginners, Weekend Campers
Capacities Available
1 – 8
One of the most common tent types, the dome tent is distinguished by having two crossed poles anchored in the four corners to form the tent frame. Most have a separate rainfly that sits outside the frame but there are also single-layer types of dome tents. Many tents have a vestibule (a small area outside the first layer that is still covered by the rainfly) to keep extra gear or your shoes protected from the elements. Dome tents are a great choice as a beginner camping tent and for the seasoned expert!
Dome Tent Benefits
Simple to set up
Many models are tall enough to stand in
Two layer design allows breathability
Dome Tent Drawbacks
Rainflys frequently have partial coverage and rely on single layers for lower portions
Taller presences can perform worse in high wind situations
Examples
A-Frame Tents
Classic Type of Tent Design
Average Cost Range
$40 – $400
A-Frame Tents Best For
Beginners, Weekend Campers, Solo Campers
Capacities Available
2 – 4
Known as the classic tent frame, the A-Frame tent is distinguished by its triangular prism design which uses a rectangular floor, two A-frames on the ends, and a cross pole in order to form the tent frame. Most have a separate rainfly that sits outside the frame helping water shed off the side easily. Many tents have a vestibule (a small area outside the first layer that is still covered by the rainfly) to keep gear but it's not going to be as much room afforded by most dome tents.
A-Frame Tent Benefits
Peaked roof allows water to fall off the sides with ease
Cheaper than dome tents
Rainfly almost always covers the entire tent
A-Frame Tent Drawbacks
Sloped interior walls reduces the amount of space inside the tent
Usually unable to stand inside
Multiple poles in traditional models are difficult to set up alone
Examples
Pop-Up Tents
Easiest Set-up Ever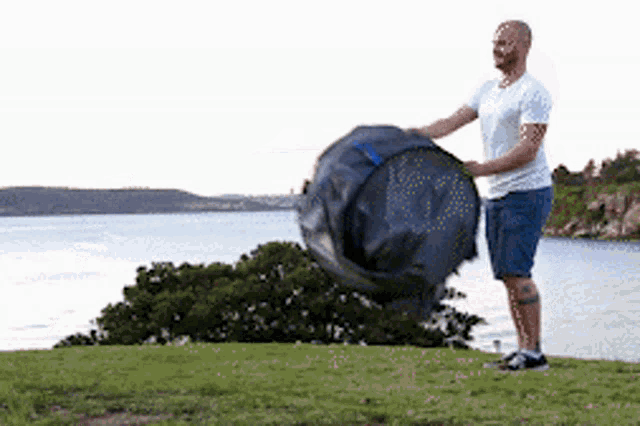 Average Cost Range
$60 – $400
Pop-up Tents Best For
Beginners, Weekend Campers, Family Campers
Capacities Available
2 – 6
A newer tent category with fewer offerings than most other types of tents, pop-up tents are specifically designed for the easiest set-up possible! Pop-Up tents take just minutes (or even seconds) to deploy. The poles are integrated within the tent frame and fabric so you don't need to mess with snapping them together or attaching them to the tent at all. With this ease of setup, pop-up tents are harder to fix and may be less durable than many other tent types making them perfect for your first couple of camping trips or a nice night tenting in the backyard.
Pop-Up Tent Benefits
Easy set-up and take-down
Less moving parts or pieces to break/lose
Pop-Up Tent Drawbacks
May be less durable than other types of tents
Difficult to fix if something breaks within the frame
Examples
Backpacking Tents
Low Weight Tents
Average Cost Range
$150 – $1,000+
Backpacking Tents Best For
Backpackers
Capacities Available
1 – 4
True to their name, backpacking tents are intended for backpacking! They are traditionally smaller than most other tent types as their primary focus is keeping the weight down while protecting you from the elements. They vary wildly in terms of price, mostly correlated to the amount of weight and season protection provided. For a 4 season backpacking tent at the lowest weight, you may be spending more than $1,000 while the lower-end 3 season tent will add a few pounds and shave hundreds off the cost. Backpacking tents can be used for car campers too and are a great tent size for couples as long as standing in the tent isn't a priority.
Backpacking Tent Benefits
Can be used for any type of camping
Lightweight and small package
Backpacking Tent Drawbacks
Usually lower to the ground to reduce pole and material needs
Cap out at lower sizes due to backpacking focus
Examples
Suspended Tents
Types of Hanging Tents
Average Cost Range
$200 – $400
Suspended Tents Best For
Backpackers, Boondockers
Suspended tents are essentially hammock tents. While there are multiple designs between hammocks and suspended tents, they are defined by the hanging design that secures against trees, poles, or other objects. They can be set up anywhere you can hang the tent flat to provide support. These tents are lightweight but can be challenging to set up and find the right combination of trees to leverage.
Suspended Tent Benefits
Doesn't require flat ground
More comfortable for some than sleeping on the ground
Very lightweight
Suspended Tent Drawbacks
Does require the right combination of trees
More challenging to set up than ground tents
Less temperature resistant as you are surrounded by air on all sides
Examples
Rooftop Tents
Tents on Wheels
Average Cost Range
$1,200+
Rooftop Tents Best For
Wild Campers, Adventure-Seekers
Capacities Available
2 – 6
Rooftop tents are perfect for those who like to find backcountry campgrounds in dispersed lands or who hate setting up the tent once they get to their campground. Mounted on the top of your SUV, Truck, or Jeep, these tents fold down flat while you're driving and pop right up when ready to sleep! Make sure to do your research on the weight limits for your car roof and evaluate your fear of ladders before your purchase!
Rooftop Tent Benefits
Simple set-up and take-down
Always ready to go once on top of the car
Allows you to make a campsite anywhere
Rooftop Tent Drawbacks
Expensive
Difficult to leave for midnight bathroom runs
Need to move gear up and down during set-up and take-down
Challenging to attach to the car, especially for solo campers
Examples
Cabin Tents
Best Tent Type for Privacy
Average Cost Range
$250 – $500
Cabin Tents Best For
Family Campers, Group Campers
Capacities Available
4 – 12
Cabin tents are tents built with family camping in mind – Featuring multiple rooms and more space than any dome tent could off, cabin tents ensure there is privacy available for everyone. Almost always large enough to stand in, cabin tents are identified by their large boxy design with a minimalist rain fly. The dual-layer on the top helps prevent rain from coming through while the single-layer sides help keep weight down while still protecting against the worst of the elements.
Cabin Tent Benefits
Room for everyone!
Seperatable rooms with fabric walls for privacy
Cabin Tent Drawbacks
Partial coverage rain fly
Harder to set up due to size
Less durable in high winds compared to less boxy designs
Examples
Tunnel Tents
Average Cost Range
$100 – $400
Tunnel Tents Best For
Group Campers, Large Families
Capacities Available
2 – 8
Tunnel tents are very similar to dome tents in terms of construction method and general size. The primary difference is the shape; tunnel tents use poles to form a series of half-rings that frame the tent (compared to the cross-pole design of a dome tent). Tunnel tents frequently have extended vestibules for more space to store gear, your shoes, and keep wet things outside of the living area!
Tunnel Tent Benefits
Design frequently large enough to stand in
Provides significant amount of space
Fairly easy setup
Tunnel Tent Drawbacks
Single layer designs reduce airflow compared to dual layers typical of dome and other tent types
Examples
Geodesic Tents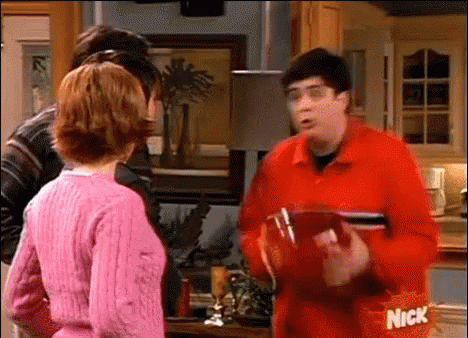 Geodesic Tents Best For
High wind camping, Ultralight camping, Glamping
Capacities Available
3 – 4
Traditionally designed for mountain winds and cold situations, geodesic tents have resurged in recent years as glamping pods (or restaurant pods during the winter through the COVID-19 pandemic). They are known by their spherical design created with a series of interconnected supports that form an external frame. The spherical design helps reduce the risk of wind catching your tent and taking off into the sky.
Geodesic Tent Benefits
Can be highly durable
Aesthetically pleasing
Many include large windows around the tent
Geodesic Tent Drawbacks
More challenging to set up
Durability is highly variable based on tent design and materials (glamping pods vs mountain designs)
Example
Bell Tents
Average Cost Range
$400 – $800+
Bell Tents Best For
Glamping, Winter Camping
Capacities Available
2 – 10
Bell tents are large canvas tents that use guylines to pull the sides away from the interior to form straight walls compared to a Teepee. These tents are primarily used as event tents, for glamping sites, or can be used in the winter if there is a cutout for a tent stove in the roof. These tents are quite big on the inside of the tent and provide enough room to have a comprehensive home set up inside!
Bell Tent Benefits
Tall enough to stand in
Canvas is highly durable compared to other tent materials
4 season capabilities
Bell Tent Drawbacks
Challenging to set up
Poor air flow without enough venting
Expensive
Examples
Conclusion
Found the type of tent you want? Check out our gear guides for more specific tent recommendations, check out our tent finding tool, or go ahead and make a campsite reservation using our campground guides!