If you are looking for a quick trip to escape the hustle and bustle of Chicago, you do not need to travel far to find camping in cook county near the city limits for a taste of nature. The Cook County forest preserves operate some of the best campgrounds in Chicago for tent, RV, or cabin getaways. Groups, families, and individuals can find the right campground for fishing, kayaking, or even rent full campgrounds for more major events and family reunions. Find your campsite below!
5. Camp Shabbona Woods
Best Campsite for Family Campers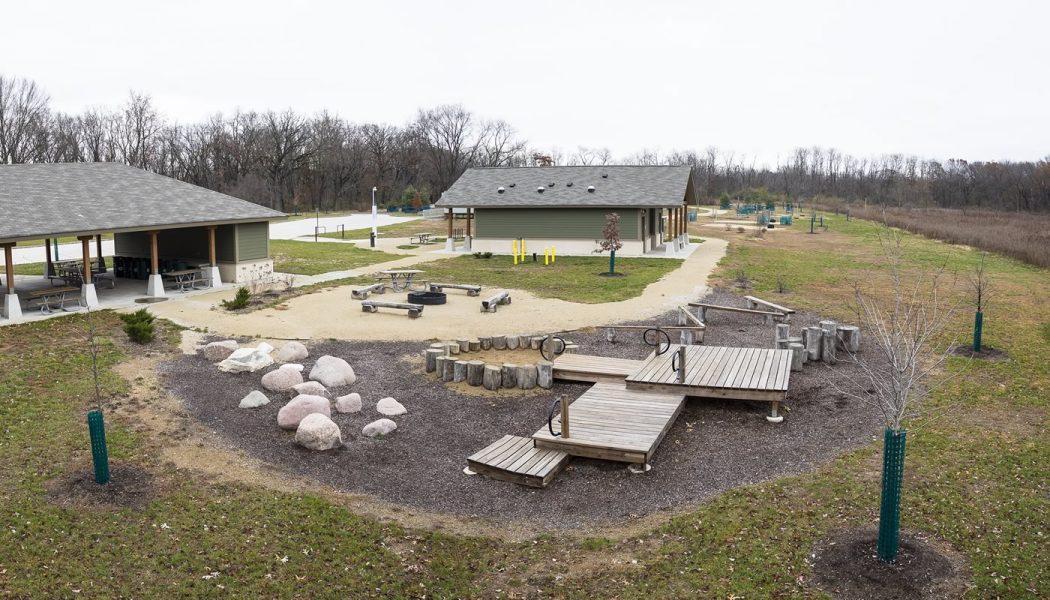 Camp Shabbona Woods offers seclusion in the heart of South Holland, IL – about thirty minutes south of the city. Shabbona Woods (not to be confused with the significantly larger Shabbona Lake State Park), has over a dozen tent campsites just a short walk away from the main parking lot. Being removed from the lot helps reduce interruptions to your trip while offering the convenience of car camping.
If you're looking for a different activity to do with the kids during the day, Camp Shabbona Woods is only a five-minute drive away from the Sand Ridge Nature Center for an educational experience and Green Lake Aquatic Centers for a dip in the pool or lazy river. Sand Ridge also has annual celebrations focused around Chicago's cultural history so be sure to check their events calendar for more information when you're planning your trip! See the next time Shabbona Woods is available!
4. Camp Dan Beard
Best Campsite for Cabins and Groups
Camp Dan Beard is the perfect place to get outdoors if you don't have a tent for camping in cook county. This six-cabin campground has five cabins that can sleep up to eight people and one larger cabin with room for ten. The larger cabin also features a private bathroom (similar to the one in Reinberg), heat, and air-conditioning – perfect for a hot muggy summer or a cold dry winter.
During the day explore the Des Plaines river using the nearby riverwalk for miles of trails up and down the suburbs. You could even walk into nearby Wheeling if you forgot something just a couple miles away!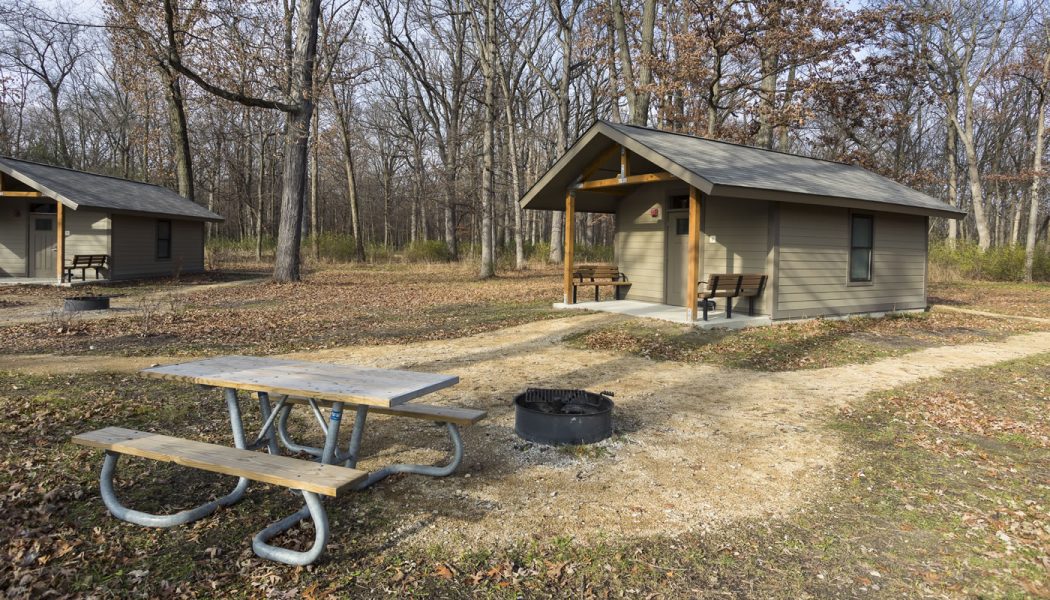 If you're newer to camping in the Chicago area, the Forest Preserve offers events such as skill demonstrations, guided hikes, and evening programs each weekend from Memorial to Labor Day. Check with the staff when you arrive at the campground to reserve a spot. Enjoy this Northbrook campground only a half an hour away from the city by reserving a spot here!
---
---
3. Camp Reinberg
Best Camping for Hikers
Boasting 9.7 miles of unpaved trails and an additional 4 miles of paved trails, Camp Reinberg has enough mileage to keep you walking all weekend straight out of your campsite. Located in Palatine, Camp Reinberg has space for groups of all sizes camping in cook county, from car campers permitted all year, up to full campground rentals for up to 200 of your closest friends. This campground can support RVs and has a nature play space for families to keep the kids occupied outdoors.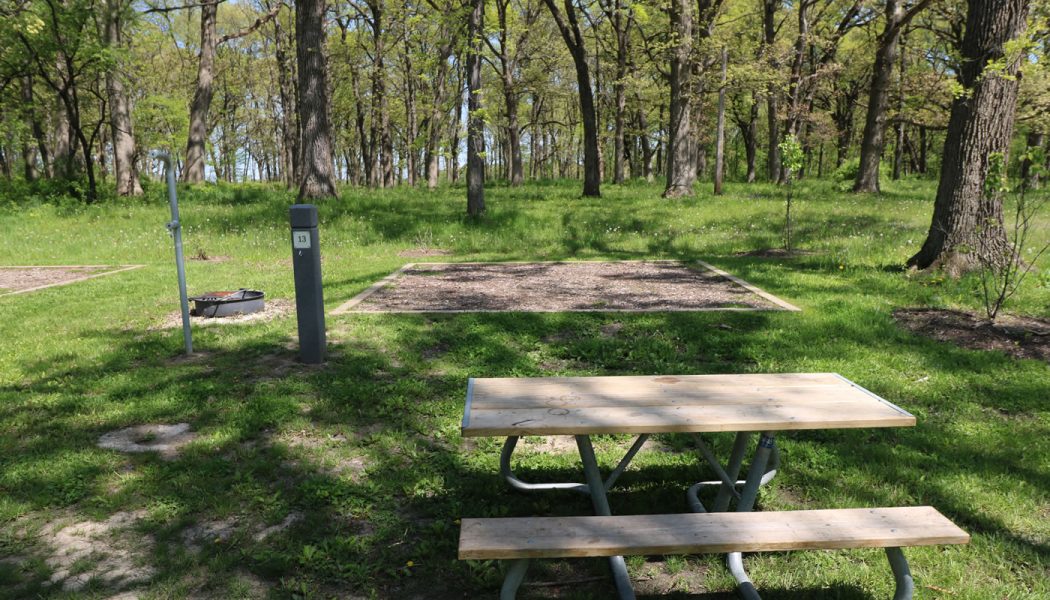 Looking for warmer winter camping in cook county? Camp Reinberg has large cabins with heat for up to ten people and a private, accessible bathroom. Be warned that the smaller cabins do not come with heaters and may not offer the same warmth. Whether you choose a cabin or stick to the tents, don't forget to take advantage of the cross-country ski trails just outside your campsite. Take a look at the next available date here!
2. Camp Bullfrog Lake
Best Camping to Fish or Kayak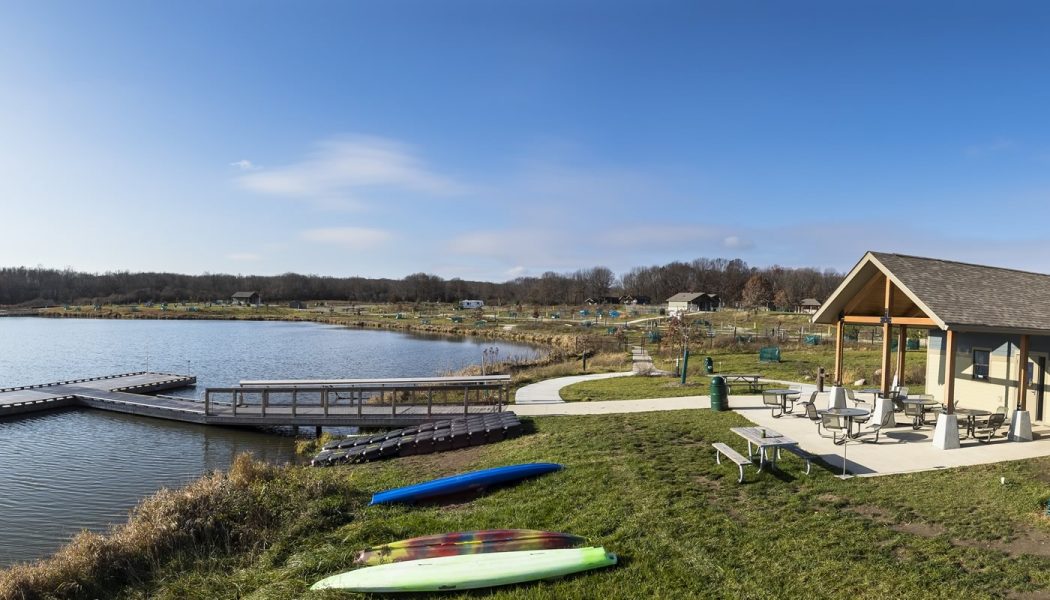 As the largest of the campgrounds, Camp Bullfrog Lake is the place for adventurers camping in cook county. Offering over thirty tent campsites and almost a dozen cabins, this is by and large the best campground to rent kayaks. Campers can also spend time mountain biking, hiking through the nearby Palos trail canyons, or look to the skies for some bird watching. If you're braving the cold, the lake offers fantastic ice fishing with the opportunity to run back to the warm large cabins at the end of the day.
For families at Camp Bullfrog Lake, the nearby Little Red Schoolhouse Center has live animals and paved self-guided trails. Once finished at the schoolhouse, the Swagawau Environmental Learning Center offers guided tours through unique preserves for a one of a kind experience.
1. Camp Sullivan
Best Camping to Hike or Climb near Chicago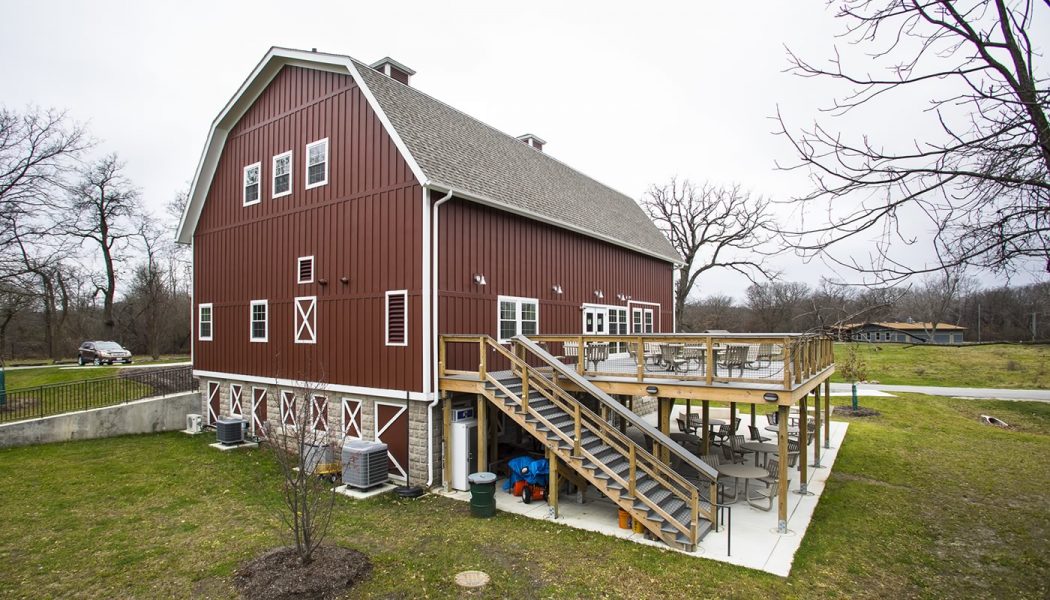 Camp Sullivan's featured Red Barn activity house offers an almost thirty-foot climbing wall for you and your family or friends to take part in during your time. If you're looking for something closer to the ground, the campsites are minutes away from the Tinley Creek trail system for gentle looping hikes.
Camp Sullivan offers camping for any type of camper including electric hookups. Take advantage of the tent campsites that lie within the woods. You'll need to carry from the nearby parking lot but the privacy is worth the walk. For winter retreats, the cabins offer heated space up to thirty-six people (or use the smaller eight and twelve-person ones). See more or make a reservation with the Forest Preserve!
Haven't Found Your Perfect Campsite?
More state parks, private campgrounds, and primitive campsites are waiting! Check out 14 more of our favorite campgrounds north of I-80.
Additional Options
If camping in cook county is too close to home – go even further out of the city! Check out our Illinois Guide, spend some time in the suburbs in Dupage or Will County, or take two hours to drive and explore Illinois' best at Starved Rock!
Other Nearby Illinois Campgrounds